Trial-Workshop 'pottery for beginners'
If you'd like to try some pottery on the wheel, or if you don't have the time to follow a full course, this may be what you're looking for!
A one-time pottery workshop that has everything in it from 'wedging' and 'centering' to the actual throwing on the wheel. After an introduction and the necessary instructions, we start working on the wheel and we throw a couple of cups or bowls. The best ones we save and we decorate them with coloured slib. After a few days of drying, the cups are glazed and fired by the Hoeboer-team and after about two weeks they are ready to be picked up.
level: this workshop is for absolute beginners.
time : workshops take place on Saturday afternoons and nights and take 2,5 hrs.
prize: the workshop costs € 72,50 per person, including materials, glazing, firing and tea. There is a minimum of 6 and a maximum of 10 participants
language: you are welcome if you understand either Dutch or English.
This is a workshop for adults. We make an exception for parents with a child from 14+ years old.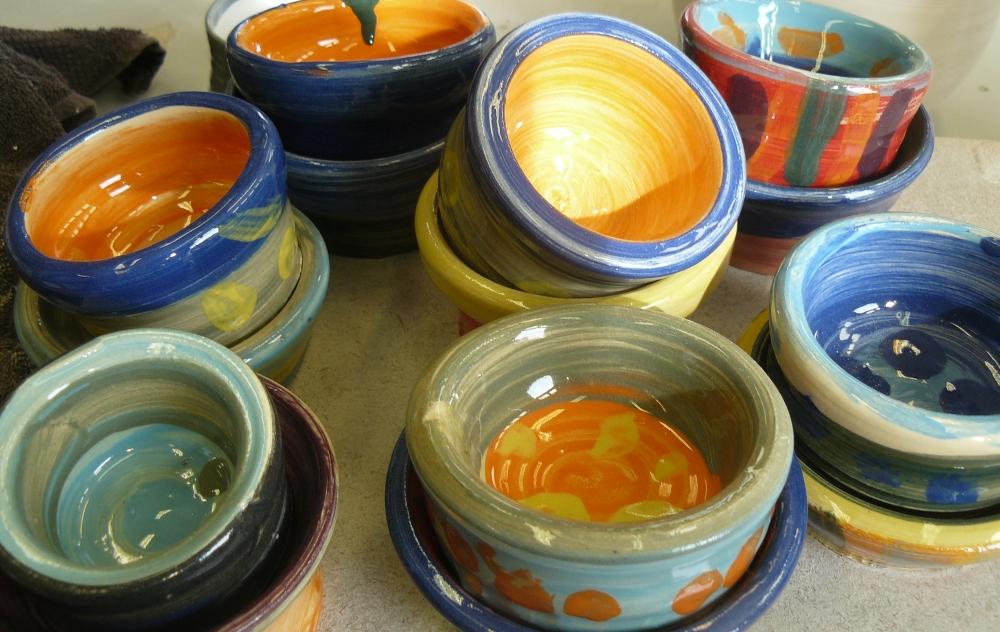 Cancellation: you can cancel free of charge up to 14 days before the reservation. After that we charge a fee of 25% per person. No refunds can be given for cancellations on or after the reserved date.